Data & Web Analytics Agency
Optimize your performance
with data
Data & Analytics is an essential element in improving the performance of your company, products and services. Often underestimated, data exploitation is today a strategic lever offering a significant return on investment for organizations that know how to use it effectively.
We set up our Data & Analytics agency in Switzerland, between Geneva and Lausanne, to guide and help our customers maximize the performance of their web platforms.
In concrete terms, what is data?
Data is all information collected and stored in digital form, which can be analyzed and processed to draw conclusions and guide business decisions. They come from a variety of sources, such as customer interactions with your website, transactions, social networks and connected devices.
We support our customers in their data strategies, enabling them to maximize performance by improving their understanding of their customers, while delivering optimized customer experiences.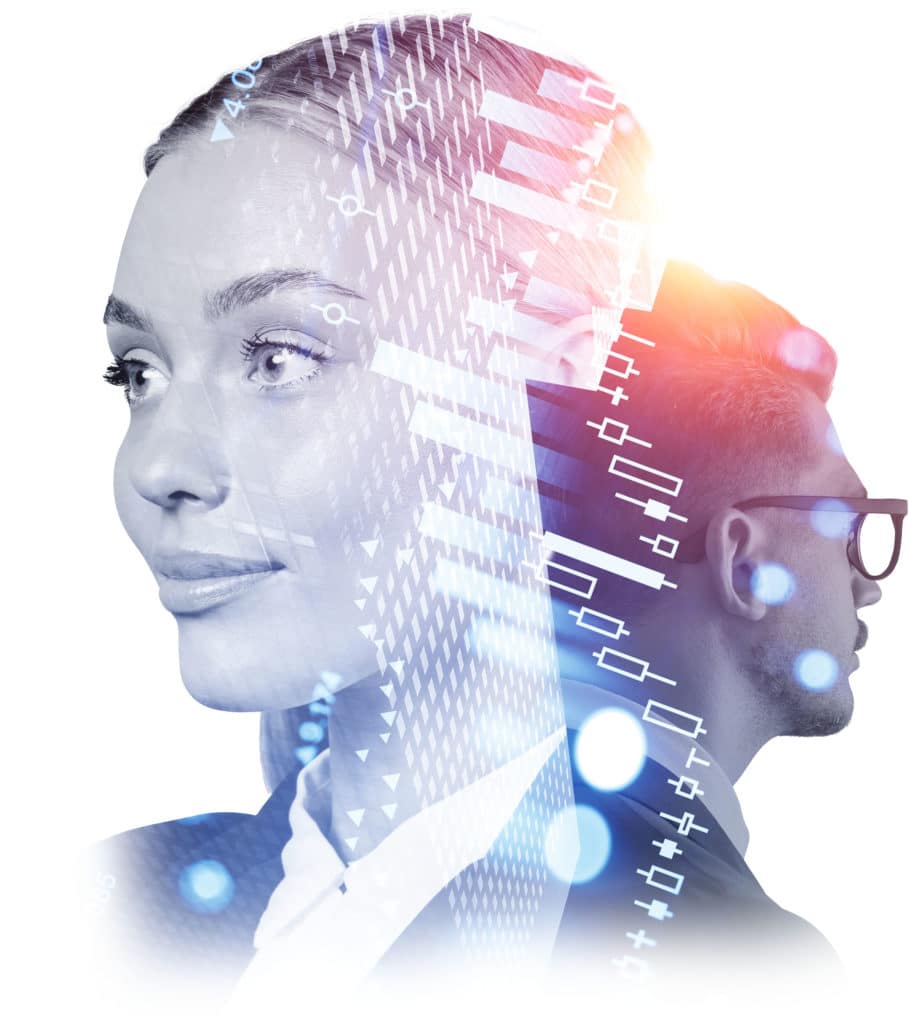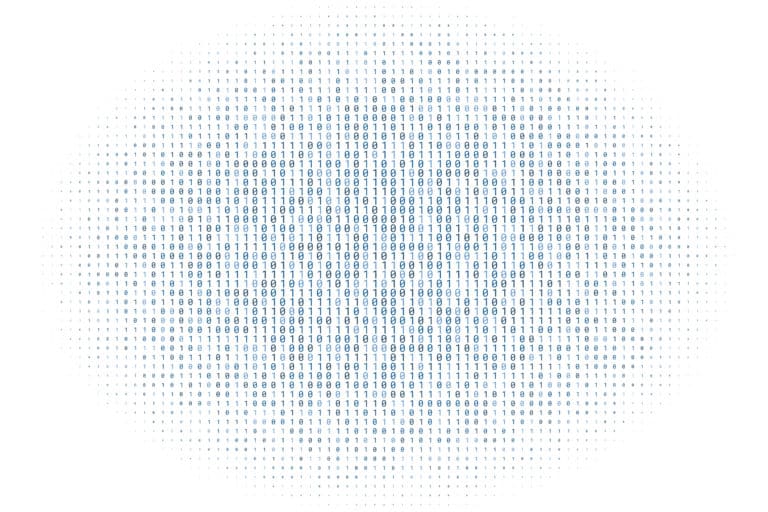 Why is data crucial to business?
Data is crucial to a company, providing in-depth information on customers, products, services and overall business performance.
By exploiting this information, companies can identify trends, opportunities and challenges, and adapt their strategy accordingly. Data also facilitates fact-based decision-making, improves operational efficiency and enables more personalized customer interactions.
Ultimately, intelligent use of data can lead to improved customer satisfaction, sustained growth and sustainable competitive advantage.
How do you choose your Data & Analytics agency?
The main role of a Data & Analytics agency will be twofold: to ensure the relevant and efficient collection of data, but also and above all to advise and support you in the effective use of this data.
In our opinion, it is crucial that your Data & Analytics agency is able to support you in the following areas:
Clearly define your business objectives, and translate them into factual, measurable KPIs
Data collection and storage in compliance with data protection regulations
Integrate and use different data sources to improve your business performance
Regular performance reports to give you a clear picture of the results achieved
Of course, such a list won't prevent all problems. However, this will help you filter out serious partner agencies from the start.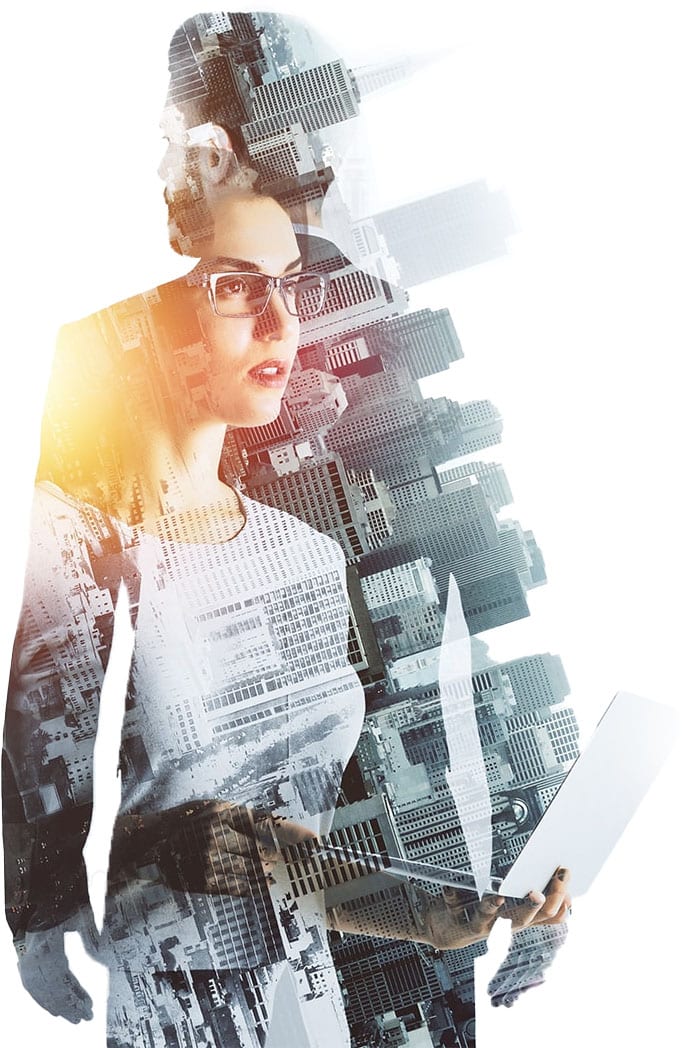 Our vision of data is focused on performance
Over the years, we've developed an approach to data management that focuses on our customers' performance, with proven results.
We firmly believe that data is an essential asset for understanding your customers, optimizing your processes and making informed decisions. By harnessing the power of data, we help our customers identify trends, growth opportunities and levers for improvement.
Percentage of data collected that is never used by companies
Average improvement in E-Commerce conversions after one year of optimization
Data strategy is the key to harnessing data effectively and turning it into concrete action for your business. It's no longer just a matter of collecting information, but of structuring and analyzing it in such a way as to derive real added value from it. We work with you to define your data objectives and requirements, then design a tailored data strategy to help you make informed decisions and continuously improve your performance.
Collecting data is a crucial step in gaining valuable insights into your company, your customers and your competitors. We implement rigorous processes to collect relevant and reliable data from a variety of sources, such as your website, applications and social networks. Thanks to our advanced analysis tools and subject matter expertise, we transform this data into actionable information to help you optimize your strategy and achieve your goals.
Conversion Rate Optimization (CRO) is the process of improving the effectiveness of your website and marketing campaigns to convert more visitors into customers. Based on the data we've collected and the insights we've gained, we identify friction points and opportunities for improvement to optimize the user experience and increase your conversion rate. Our data-driven approach enables you to make targeted investments and maximize your return on investment.
Measuring and monitoring performance is essential to evaluate the effectiveness of your data strategy and adjust your actions according to the results obtained. We provide you with regular, detailed performance reports, including key indicators and in-depth analysis of your data. These reports enable you to track your performance, identify areas for improvement and make informed decisions to continue progressing and optimizing your results.
Beyond these 4 pillars of data-driven approaches, which must be part of any ambitious strategy, there are also complementary approaches that we develop according to your specific objectives and situation.
of our customers choose to renew our services after 12 months in business
Web analytics are essential for understanding user behavior on your site and measuring the effectiveness of your marketing actions. We implement powerful analysis tools and configure customized dashboards to provide you with relevant insights into your traffic, conversions and visitor engagement. Our Web Analytics expertise helps you optimize your online presence and achieve your goals.
AB Testing is a proven method for improving the effectiveness of your website and marketing campaigns. We design and implement rigorous tests to compare different versions of your pages, design elements or promotional messages. Thanks to an in-depth analysis of the results, we identify the best solutions for optimizing your conversions and maximizing your return on investment.
Web personalization is a powerful lever for improving user experience and increasing conversions. We use the data collected to create tailored experiences for your visitors, adapting content, offers and messages according to their preferences and behavior. Our approach to Web personalization enables you to better meet your audience's expectations and strengthen their engagement.
Big Data is a major challenge for companies wishing to exploit the potential of large-scale data. We support you in managing, analyzing and exploiting the vast volumes of data at your disposal, using advanced technologies and high-performance analysis methods. Our Big Data expertise helps you unlock valuable insights and make strategic decisions based on reliable data.
Data analysis and data mining are key techniques for exploring and interpreting data in depth. We use advanced analysis tools and statistical methods to identify trends, patterns and relationships hidden in your data. Our expertise in data analysis and data mining enables you to draw valuable lessons for improving your performance and guiding your strategy.
Legal compliance is essential to ensure compliance with data protection and privacy regulations. We help you navigate the complex regulatory landscape and put in place the processes and measures needed to ensure your company's compliance. Our expertise in legal compliance enables you to manage risks and preserve your customers' trust.
You want to
improve your

company's

approach to data
Our teams in Geneva and Lausanne are available to answer your questions, and support you in the various data-related challenges facing your business. Discussions with our experts are free of charge, and we make it a point of honor to always provide you with added value during our exchanges.
So don't hesitate to write to us or call us directly, and be in touch with one of our experts as soon as possible.