As we saw in our article What is SEO? And why is that important?Today, SEO is a key and crucial element of any digital strategy. In fact, the majority of major companies have made this one of their web development pillars for 2022, and are redoubling their efforts to improve their positioning in Google's search results pages.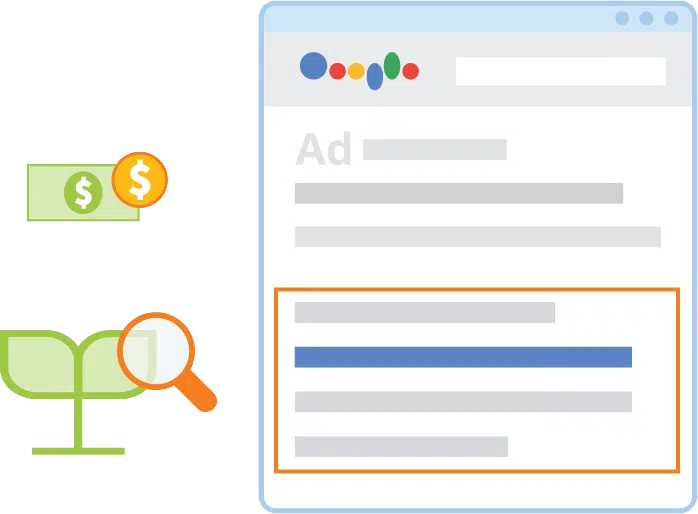 The beauty of SEO is that it attracts free traffic to your website, with no direct cost of acquisition: you don't pay Google to get people to click on your site in the organic results of the search results pages. Organic results are the results that appear after paid ads on Google.
Does this mean that SEO is free? If we look only at direct costs, we might be tempted to answer "yes". But the reality is that a company that doesn't invest in its SEO will struggle to achieve satisfactory results: these investments are the indirect costs of SEO.
What does SEO do?
To understand the cost of SEO, we first need to understand the activities that make it up. Working to improve your search engine ranking can be broken down into several broad categories of activity: keyword research, on-page SEO, technical aspects related to your web platform, and link-building efforts (i.e. creating links to your site from external platforms and/or partners).
We'll be writing a detailed article on these four major phases of SEO in the near future, but the aim of this article is simply to introduce these concepts so that we can better understand the types of activities involved in search engine optimization.
The Keyword Research phase
First of all, we have to put an end to a persistent rumor about how Google works. Today, and since 2009 (i.e. for at least 12 years), Google no longer relies on a manually-filled list of keywords to index your website (the Meta Keywords tag). Instead, Google crawls your website to understand its content, and analyzes the different formulations used on your site. By understanding your site's content in depth, Google is able to suggest it to searchers.
As a result, the Keyword Research phase is now more akin to a research phase into the themes to be addressed in order to provide a relevant response to the needs and queries of search engine users. At the same time, you need to define expressions and keywords to be used naturally in the content you create, to ensure that Google analyzes it correctly, and thus optimizes its visibility.
This work must be done for every page, every article, every element of your website.
On-Page SEO
Roughly speaking, On-Page SEO includes everything on your site: your textual content, images, videos, links, formatting, language used, and so on. Improving your On-Page SEO means working on the whole of what your users will see on your site, and making sure that your content best meets the needs of your readers.
Google today focuses primarily on the quality of the user experience delivered by the sites in its search results: your site will therefore be analyzed not only on the basis of its content, but also on its ease of use and reading comfort. A well-formatted site, with no errors or dead links, will increase its chances of being well referenced.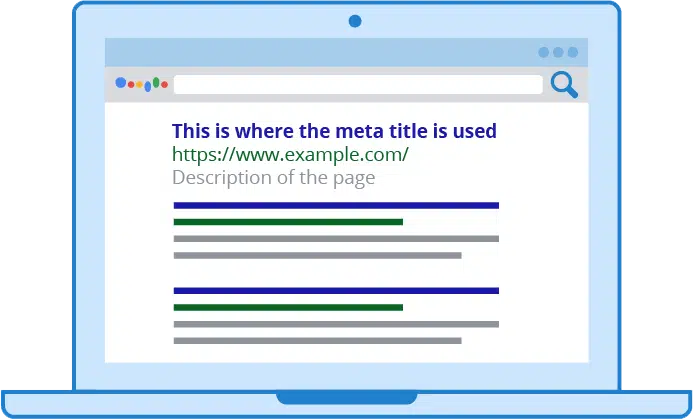 Technical SEO
Technical SEO is all the technical activities linked to your web platform that impact your site's loading time, or the code as it is presented to users' browsers. Whether it's cache, server connection time, DNS configuration, html/css/js file loading order, image compression level, web code structure, Crawl Budget management, or even the use of a CDN (non-exhaustive list), all these elements have a definite impact on your site's performance level, and will ultimately influence your SEO.
Technical SEO is usually carried out by the team in charge of your website's development, as you need to be able to make in-depth changes to the very structure of your site in order to improve it. And even if users can't see the various actions carried out on this technical side, they can use the consequences on a daily basis, thanks to a more responsive, faster-loading web platform.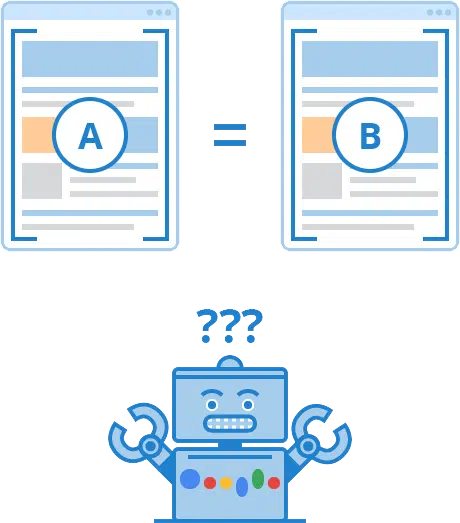 Link-Building
Link-building, or Off-Page SEO, is the representation of how your content is perceived by other websites accessible on the Internet. In other words, it's all about optimizing the links created from external platforms to your own site, by selecting platforms whose themes are relevant to those of your content, and whose quality from Google's point of view will be high enough to have a positive impact on your SEO.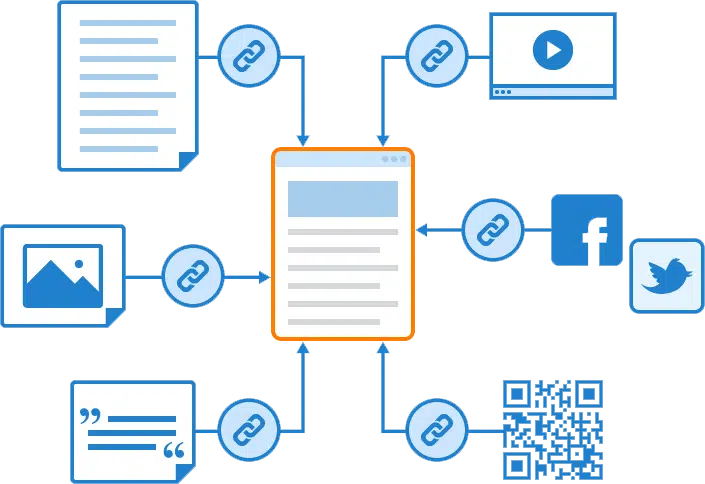 So how much does SEO cost?
Is it better to do your own SEO or use a service provider?
In absolute terms, and if you have the knowledge, all these activities can be done for free if you take care of them yourself. But then they consume your time, and your time is worth a lot. What's more, if you want to be sufficiently knowledgeable to be self-sufficient in all areas of SEO, this will involve dozens (or rather, hundreds) of hours of learning and upskilling – time that should also be factored into the total cost of your SEO if you decide to tackle it yourself.
Working with a service provider, on the other hand, will have a definite cost. But keep in mind that if you want professional results, a professional level of SEO is essential. What's more, don't overlook the time this can save you: where a service provider will charge you for 1 hour's work, you might spend 10 hours doing it yourself. Not to mention the fact that while the service provider is working on your SEO, you can concentrate on other aspects of your business where you bring greater added value.
Ultimately, the question is how important the web is to your development strategy, and how much time you're prepared to devote to it. If your business can afford to do without the 89% of buyers who start their purchasing process on a search engine (see our article What is SEO? And why is that important? for more details), then it makes sense to take care of your SEO yourself and at your own pace. If, on the other hand, it's crucial for you to reach this target group of potential customers, we strongly recommend that you work with a professional service provider, as in the end the cost of the service will be more than offset by the medium-term gains.
The cost will depend on the type of site to be optimized and your expectations.
It's important to understand that a small local SME and a multinational will not have the same needs or the same resources when it comes to content optimization. However, and this is the beauty of SEO, both companies will be able to use organic SEO to improve their business performance, as they will be addressing different targets.
Case of a small business site, with no online conversion objective and wishing to be more visible for its local physical business.
These types of companies will a priori create very little new content every month, and have a reduced number of pages on their website. Their primary aim is to ensure that users who are geographically close to them find them easily on Google when searching, and then encourage them to get in touch or visit their store directly.
In this case, there's no need to work on SEO every week. A monthly adjustment (in some cases even quarterly) may be quite sufficient for this type of company: it's simply a matter of regularly updating the SEO according to Google's evolutions. As a reminder, Google updates its algorithm around 500 times a year, which is why it's crucial to regularly update your SEO.
For these companies, a budget ranging from CHF 2,000 per year (CHF 500 per quarter) for the smallest needs, to CHF 6,000 per year (CHF 500 per month) for small SMEs wishing to start their Google referencing smoothly.
Case study of a large company website wishing to increase the visibility of a new service category
An international company, whose content will be available in several languages and reach a very wide audience, will also need to optimize its Google referencing. On its own scale, this company wants to gain visibility and improve its traffic acquisition by targeting qualified audiences ready to buy the products and services it offers.
For this type of business, regular and frequent optimization is crucial. A weekly adjustment is a minimum, and we've even had to work with customers for whom we had to dedicate several full-time consultants because the requirements were so voluminous. Each consultant specialized in one of the aspects of SEO described earlier in this article, and it was their collaboration that brought excellent results on a large scale.
For these companies, the SEO budget ranges from CHF 26,000 per year (CHF 500 per week) to several hundred thousand francs per year for highly ambitious international projects. By way of example, an international customer we supported was spending over CHF 600,000 a year on SEO support: it was calculated that his return on investment after the first year thanks to the SEO activities carried out was in excess of CHF 2,000,000, a return on investment of more than 3 times the annual investment. But above all, these SEO gains are cumulative, which means they serve as the basis for the following year's results, so the return on investment only increases over the years.
Case of an eCommerce site with strong organic growth
For this last example, let's take the case of a small company in French-speaking Switzerland selling its products via eCommerce, and experiencing very good growth in its first year of business. For their second year, they want to accelerate their acquisition of organic traffic via professional SEO. The company generated revenues of CHF 150,000 in Year 1, and hopes to continue its strong growth in Year 2 thanks to improved listing of its consumer products.
For this type of company, it will be crucial to optimize SEO efforts by focusing on activities with the best return on investment: it won't be possible to do everything in the first year of service.
For these companies, the SEO budget ranges from CHF 26,000 per year (CHF 500 per week) to CHF 52,000 per year (CHF 1,000 per week). While these budgets may seem huge in relation to Year 1 revenue, in the past we've been able to help our eCommerce customers double their revenue year-on-year thanks to SEO improvements alone. In this case, the return on investment would be 3 to 6 times the annual investment.
How long does SEO take to produce results?
We answer this question in detail in the article SEO: how long does it take to get results? But to cut a long story short: don't expect to see significant results for at least a quarter of continuous work. Generally speaking, it's very difficult to evaluate a strategy and the quality of an SEO execution for at least a year.
SEO is a long-term strategy, and needs to be treated as such if you want to see the benefits. If you've got a budget to spend, it's better to use it progressively in several instalments (once a month, once a week, or more depending on your budget and needs) rather than spending it all on one big optimization and never looking back.
Conclusion
SEO should be seen as an activity whose results and benefits accumulate over time. Let's imagine that you improve your SEO by 5% every time you run an optimization cycle with your service provider: after one year you'll have improved your SEO by 79.6% if you do it once a month, and by 1164.3% if you do it once a week. These numbers are, of course, arbitrary, but the point remains: regular, frequent activity will have a far greater impact than a single large optimization.
SEO, if well executed, is the source of traffic with the best return on investment for your website. So don't hesitate to take a look at our Search Engine Optimization (SEO) services page, or contact us directly to discuss your requirements, and receive a free proposal for personalized support tailored to your real needs.